The Film Liberation Unit presents:
Experimental Cinema on 16mm Various Directors
Three stunning works of experimental cinema will be screened on the intended 16mm format in this special program.  Featuring Scorpio Rising directed by Kenneth Anger, Go! Go! Go! directed by Marie Menken, and Autumn directed by Nathaniel Dorsky.
Program length: 70 minutes.
More info is available here.
Thursday, April 5th @ 8pm | Free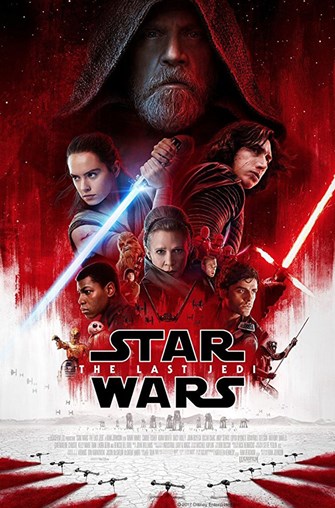 Star Wars: The Last Jedi (PG-13, 152min)
Directed by Rian Johnson | Starring Mark Hamill, Carrie Fisher, Adam Driver, Daisy Ridley, John Boyega
Rey learns the ways of the Force from Luke Skywalker, and develops a telepathic bond with Kylo Ren, who is struggling to master the Dark Side. Meanwhile, Stormtrooper-turned-Resistance fighter Finn goes on a risky mission behind enemy lines.
FRIDAY, April 6th @ 5pm & 8pm
SATURDAY, April 7th @ 2pm & 5pm
The Shape of Water (R, 130min)
Directed by Guillermo del Toro | Starring Sally Hawkins, Michael Shannon, Richard Jenkins, Octavia Spencer, Michael Stuhlbarg, Doug Jones
At a top secret research facility in the 1960s, a lonely janitor forms a unique relationship with an amphibious creature that is being held in captivity.
THURSDAY, April 12th @ 5pm & 8pm
SATURDAY, April 14th @ 2pm & 5pm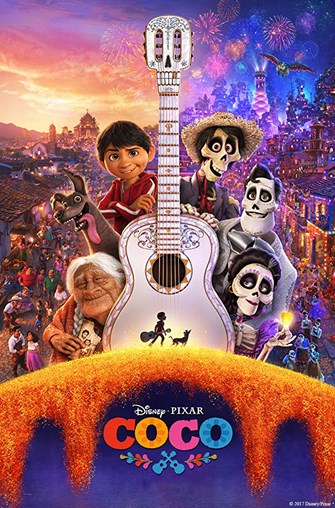 Coco (R, 130min)
Directed by Lee Unkrich | Starring Anthony Gonzalez, Gael García Bernal, Benjamin Bratt, Alanna Ubach, Renee Victor
A boy journeys into the Land of the Dead to seek forgiveness from his ancestors and lift a curse.
THURSDAY, April 20th @ 5pm & 8pm
SATURDAY, April 21st @ 2pm & 5pm